Latest from Lighthouse this February 
Sarah is part of our marketing team and does a great job keeping things organised and on brand. When she is not at work, Sarah will probably be found in a park amusing her 2 year old son Louis, at home putting together elaborate brio train tracks for him to destroy or playing on the beach with Louis and her husband, Tom.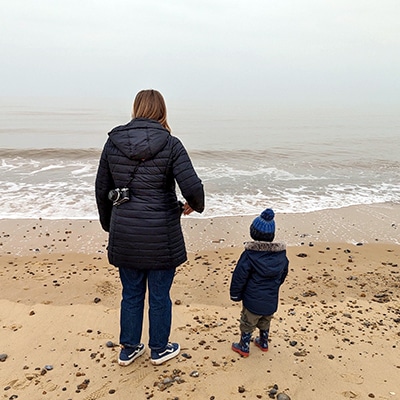 Sarah also has a passion for photography, which she always tries to find time for, keen to utilise what she learnt whilst doing her degree. Her camera is always with her in case of 'the perfect shot.'
We are pleased to advise that as of March 2023 we are moving across to
BKSB
as part of our Maths and English initial assessment. For those requiring exams, BKSB includes informative videos, interactive exercises and regular skills and progress checks; it is a complete learning tool that will take the apprentice through to exam practice. Find out more about what are
Functional Skills
Our Level 7 Senior Leaders Apprenticeship
 is a programme that we have been working on for a while. With the success of our level 3 and level 5 programmes, we are very keen to offer our Level 7 Senior Leader apprenticeship. Anyone in a strategic role within an organisation may be interested in considering whether this programme may be the next step in their developmental journey.
We are holding three Information webinars in March, April and May on our NEW Level 7 Senior Leader apprenticeship. Please register your interest via the button below.

We are very aware of the pressures on all our delegates at the moment, balancing work and family demands. With increasing financial pressures as well as completing a programme with Lighthouse, it's easy to become overwhelmed. Many of you have wellbeing support available in your workplaces, and we would urge you to investigate these to access information and services which may help you.
We would also like to offer another option to our delegates in Suffolk with The Mental Health Toolkit created by Suffolk Mind. Mind is a nationwide organisation and their website can be accessed here.