We are passionate in all we do. We love our work and think our learners should too, which is why we connect with them at a profoundly personal level to help them develop new skills and a zest for applying them in the workplace
Life is short and we all spend a lot of time at work. Our purpose at Lighthouse is to make sure that the time you spend at work is as fulfilling as possible.
Unfortunately, for too many people, this is not the case. It is often said that people leave managers, not organisations; and sadly, poor management practice abounds because of inadequate investment in Leadership and Management training. Our tongue-in-cheek vision is to rid the world of poor management and uninspiring leadership!
We really do our utmost to make sure all our learners feel
and along the journey find their managerial/leadership style and passion, whilst having fun.
It's also super infectious, they go on and develop the same for their teams and colleagues.
Research shows* that happy and engaged people are not only more likely to remain in their jobs but, in terms of discretionary effort, such as taking ownership for solving problems and bringing creative ideas to the table, they will add significantly more value.
*Engage for success, David Macleod and Nita Clarke 2009
"The only way to do great work
is to love what you do"
– Steve Jobs, Apple
Our Values – We believe in being…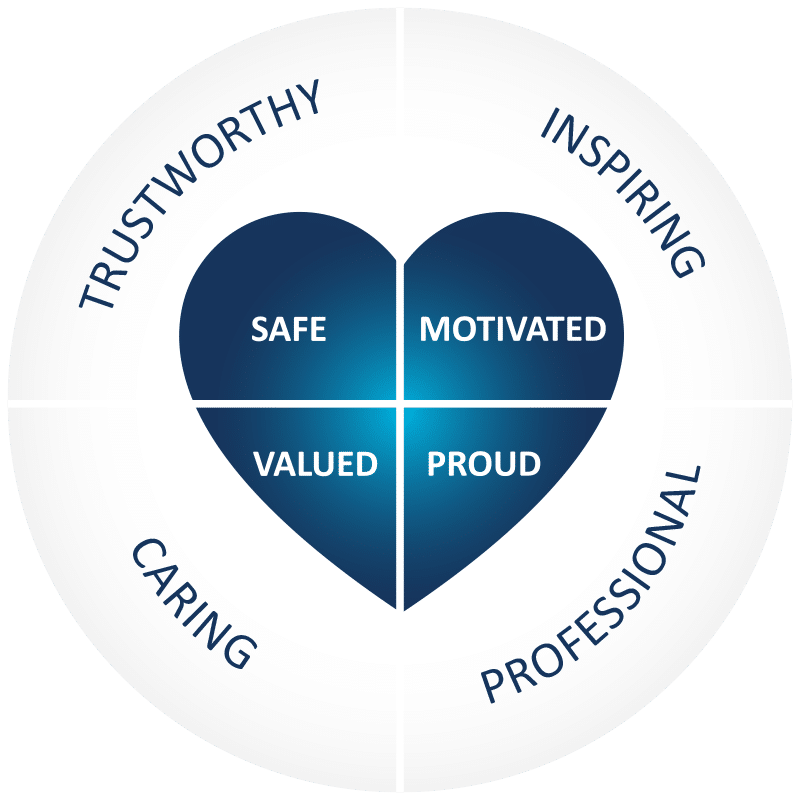 In living these values internally and externally, we make people feel safe, valued, motivated and proud.
We believe in building long term, trusting relationships with our clients. We care deeply for the delegates we work with and balance the need to be professional with also being human in our delivery. Lighthouse aims to inspire every single person who attends one of our training programmes to fulfil their potential to be the best they can be.
I gained quite a lot of confidence in my own ability. Toby, my tutor, was great he really did encourage me. It makes you really think and revaluate what you're doing and off the back of that there was positive changes that really helped me.
Programme – Team Leader – Level 3 – Distinction