On Thursday afternoon our Business Development Manager Angie Heaney was at Newmarket Racecourse at the Best Employer Awards Conference 2023. Hosted by Pure Resourcing Solutions in partnership with eras and Birketts.
We were delighted to have been awarded 'Best Small Organisation for 2023' and additionally recognised as a Silver Accredited Best Employer in the Eastern Region for 2023. This achievement is a testament to our commitment to creating an exceptional workplace environment.
We would like to show our gratitude to Pure Resourcing Solutions, Eras and Birketts for hosting such a great event and presenting the awards. These accolades are not only a source of immense pride for us but also serve as an inspiration for businesses of all sizes to aspire to excellence.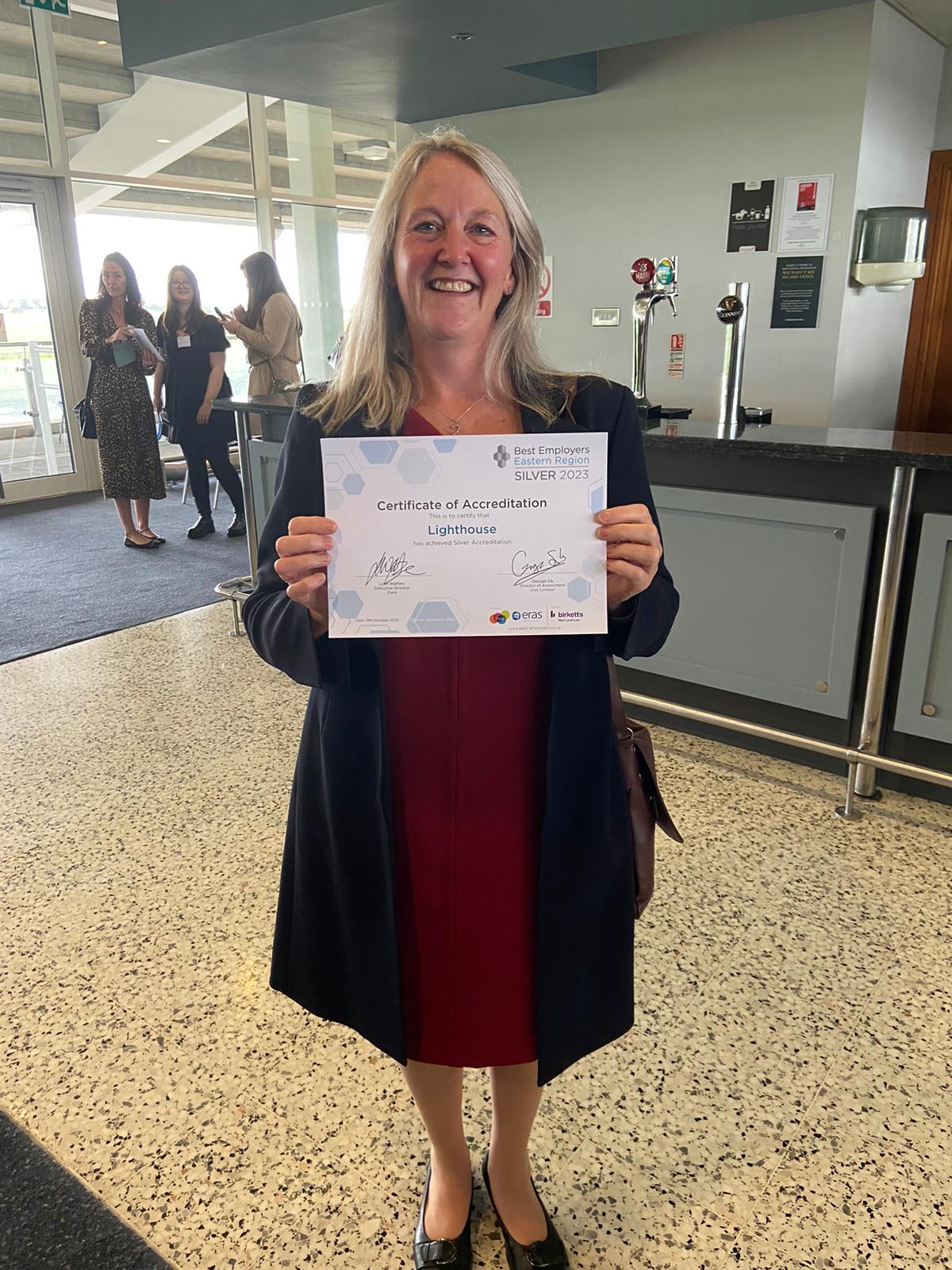 Our Business Development Manager, Angie proudly accept these awards on behalf of Lighthouse and had this to say about the event:
'Best Employers is so worthwhile, it's a great way to check in on your team ensuring they are engaged and part of the organisations culture and values.'